Digital Transformation made education easy
School education system could be empowered in achieving their business
goals and provide quality education, if a easy to use system can simplify the
teaching and learning ecosystem. And provide powerful tools to monitor
students and keep track of their school journey, communication
with parents and access to critical information.
EduSmart CONNECT Mobile App
iOS & Android Apps in your Brand for Parents, Teachers & Students
You can now enjoy the benefit of having a dedicated mobile app in your institution's name that will communicate with the School Management and stay connected with everyone.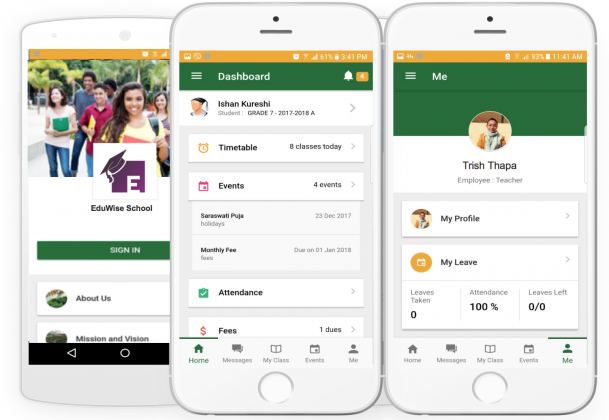 Simple, Powerful & Affordable
School and College Management System